Rural Ledge-ucation #60: Marriage Stinks!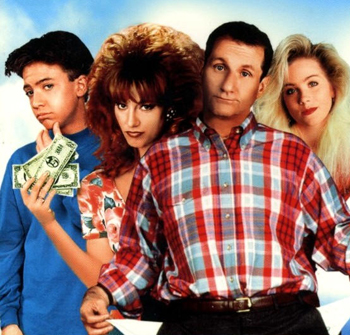 When I decided on last week's anti-wedding theme, I went to Facebook to ask for some song suggestions. Along with some great selections that I utilized in that show, a few people also threw in some anti-marriage tunes. Obviously, the little bells in my tea-sized brain began ringing, and I decided to do a sequel of sorts to that show.
This week's live Realpunkradio broadcast was all about what happens when the bliss departs from marriage life - the arguments, the dismay that life will not be as rosy as expected, and the dreaded "D" word. There's a little bit rock, a little bit country, and even a funk tune in this week's playlist. Grab yourself a beer and shed a few tears as you listen to these sad tales from some of the world's greatest songwriters.
DOWNLOAD/STREAM THIS SHOW BY CLICKING HERE!!!
1. Frank Sinatra. Love and Marriage
2. Nina Simone. Marriage Is For Old Folks
3. Tom Waits. Better Off Without A Wife
4. Bob Dylan. My Wife's Home Town
5. Elvis Costello. You're Gonna Make Me Lonesome When You Go
6. Kelly Hogan. We Can't Have Nice Things
7. Amy Rigby. Are We Ever Going To Have Sex Again?
8. Liz Phair. Divorce Song
9. Cowboy Junkies, Sun Comes Up It's Tuesday Morning
10. Richard & Linda Thompson, Don't Renege On Our Love
11. The Black Keys, Next Girl
12. The National, Conversation 16
13. Elbow, Grounds for Divorce
14. The Fall, Married 2 Kids
15. Ben Folds Five, Song For The Dumped
16. Squeeze, Labelled With Love
17. Paul Westerberg, Things
18. Hayes Carll, She Left Me for Jesus
19. The Other Kids, Married To The Muse
20. The Knack, The Man From The Marriage Guidance Bureau
21. Wilco, Hate it Here
22. Tammy Wynette, D-I-V-O-R-C-E
23. Jan Terri, If You Want a Divorce
24. Kitty Wells, I Hope My Divorce Is Never Granted
25. Jerry Lee Lewis, She Even Woke Me Up To Say Goodbye
26. Marvin Gaye, You Can Leave But It's Going to Cost You