Rural Ledge-ucation #53: RIP Levon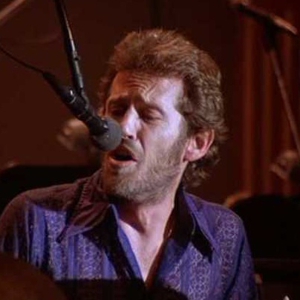 Known for his unique, jazz-influenced drumming style and soulful Southern singing voice, Levon Helm was the heart and soul of The Band. Known for their status as the quintessential Americana band, Helm was actually the only American in the group. The rest of the band were recruited when Helm worked with Ronnie Hawkins, who relocated to Toronto shortly after he joined the band.
Most people know the rest of the story. After leaving Hawkins, "The Hawks" languished for awhile before getting a call from Albert Grossmaan, Bob Dylan's manager. They became his backing band on the infamous "electric" tours of 1965 and 1966, although Helm dropped out after a few shows due to the intense reaction against Dylan's move to rock 'n' roll.
Helm was recruited back to what was now called The Band in 1967, as they were in the midst of recording the now-legendary "Basement Tapes" with Dylan. A contract with Capitol was signed around this time, and the group recorded a number of albums before guitarist Robbie Robertson called it quits with the lavish "Last Waltz" finale.
After the demise of The Band, Helm moved into acting while also continuing to play music. The Band (minus Robbie Robertson) reunited in the early 80's, and Helm was also a member of the first configuration of the Ringo Starr and His All-Star Band touring package.
In the late 90's, Helm was diagnosed with throat cancer, and radiation treatment turned his tenor voice into a much quieter rasp. He turned his attention to The Midnight Ramble, a late-night jam session held at his home in Woodstock. These shows became a must-see, especially when guests such as Elvis Costello, Emmylou Harris, Dr. John, and many, many others turned up to play with the man.
As his voice strengthened, Helm released a few albums in the last years of his life, highlighted by 2007's Dirt Farmer. 2009's Electric Dirt earned him an Americana Grammy in 2010. The cancer came back a few months ago, and it was on April 17 that his wife and daughter sent out a press release stating that he was in the final stages of his disease. He died the next day.
Today's show celebrates his lengthy career, from his days with The Hawks to a live collaboration with Wilco from last summer. Stream this show via The Ledge app or Stitcher, or
RIP Levon. You will be greatly missed.
1. Levon Helm & Wilco, The Weight
2. Ronnie Hawkins & The Hawks, Who Do You Love?
3. Levon & The Hawks, Honky Tonk
4. Bob Dylan & The Band, Odds And Ends
5. Bob Dylan & The Band, You Ain't Going Nowhere
6. The Band, The Shape I'm In
7. The Band, Don't Do It
8. The Band, Ophelia
9. Neil Young & The Band, Helpless
10. Van Morrison & The Band, Caravan
11. Bob Dylan & The Band, Baby Let Me Follow You Down
12. Sissy Spacek & Levon Helm, Coal Miner's Daughter
13. Johnny Cash & Levon Helm, The Death of Me
14. The Band, Atlantic City
15. Levon Helm, Single Girl Married Girl
16. Bob Dylan & The Band, I Shall Be Released